Conflicts and crises all over the world are excluding a generation from safe spaces, positive role models and sports. That's where we, Skateistan, step in, offering skate and art based programs at our skate schools and partner sites all over the planet. But unsafe conditions make it harder and harder for us to operate. We need support to keep providing programs to these children and youth. That's why we decided to tell the kids' stories somewhere they've never been before, a world where others can be a part of those stories – the gaming world.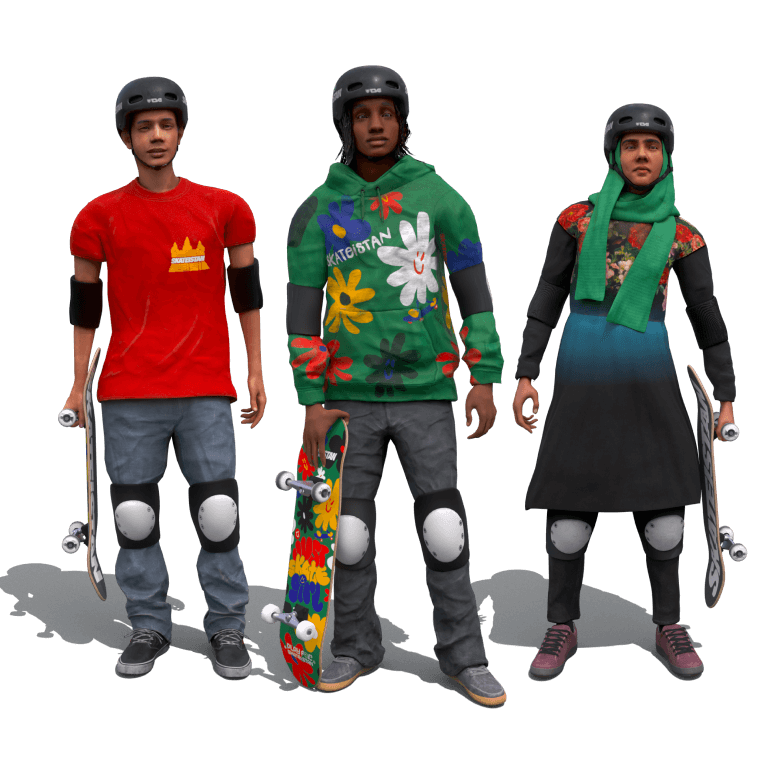 Together with the online skateboard gaming modding community, we have developed three playable characters based on real Skateistan students and their stories. Plus, playable replicas of real Skateistan's skate parks. These parks exist inside the skate schools we have built to provide these kids with safe spaces to learn and skate, in Afghanistan, Cambodia and South Africa.
We now make them available for the skateboarding games you love to play. So that you can help us keep bringing the freedom of skateboarding to those who need it most. Simply download, donate, and you're ready to go.
Don't just play a game – Play a part.